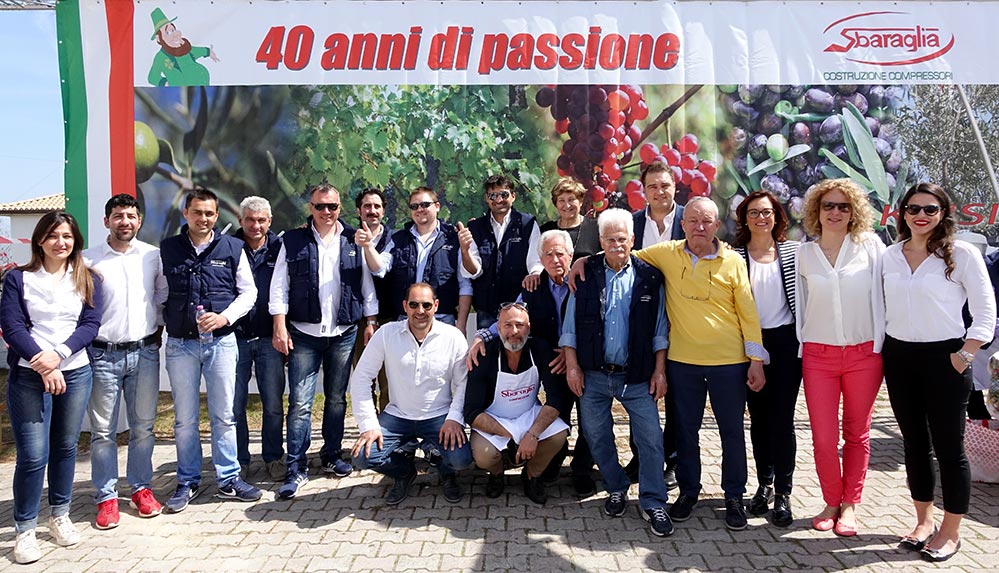 Sbaraglia Company
The company Sbaraglia, founded in the 1970s thanks to Faustino Sbaraglia, was born as a small reality in the construction of barrels and small gardening machines.
Turned to his son, Michele Sbaraglia, 80's, inventor of the first rolling compressor, immediately joins the pneumatic world by building excellent products to meet customer needs.
Over the years, thanks to the experience gained and the commitment spent by the family, we have perfected the creation of state-of-the-art products for the construction of equipment for easy harvesting and pruning a professional hobby level with a constant drive towards quality, innovation spirit and intelligent functionality combined with contemporary design, comfort and reliability.
ENVIRONMENT
Our firm, immersed in the green of the theatine hills, enjoys an extreme respect for nature and the environment, in fact, our productions are all of low environmental impact and aim at the production of Machines that do not pollute, nor at emission level cfc or noise level. we pay our utmost attention to the satisfaction and meeting of two main needs: nature and customer's.
SUPPORT
At present, the market requires us: greater lightness, service and convenience in use. Channel policy remains as always, and for those who can afford it, "passphrase" the best policy used in selling products, which all enjoy excellent reliability and quality. Our service center repairs the damaged piece over a dozen over 40 authorized service centers in 24 hours. We also have a capillary presence across the Italian territory, from North to South, including the islands. Following the growing demand from foreign countries, we export beyond our borders our brand, giving assurance of assurance and reliability to our products. The motto, which is an integral part of the logo, underscores the latter certainty: "Those who choose Sbaraglia are certainly not wrong".
THE THOUGHT
The future is already today and the philosophy of young entrepreneur Matteo Sbaraglia follows a firm and determined line, a rare thing considered his young age. His Thought: For over 40 years we have been working to create and fantasize about new and more advanced products, we realized that many families devote more leisure to agriculture and small garden day after day, so our company he has devoted many machines to hobbystics by creating a line dedicated to Olive harvest kit, placing the product at a fast sales. Sales were also strengthened in the hardware and small garden sector. Our market grows continuously for the commitment, organization and seriousness that we dedicate to this noble work every day.